Sections In This Article
Revalidate Your Account on Desktop
Revalidate Your Account On Desktop
The following selections will guide you in revalidating your account:

1. Select Log in at the top right of the homepage

2. Select Join now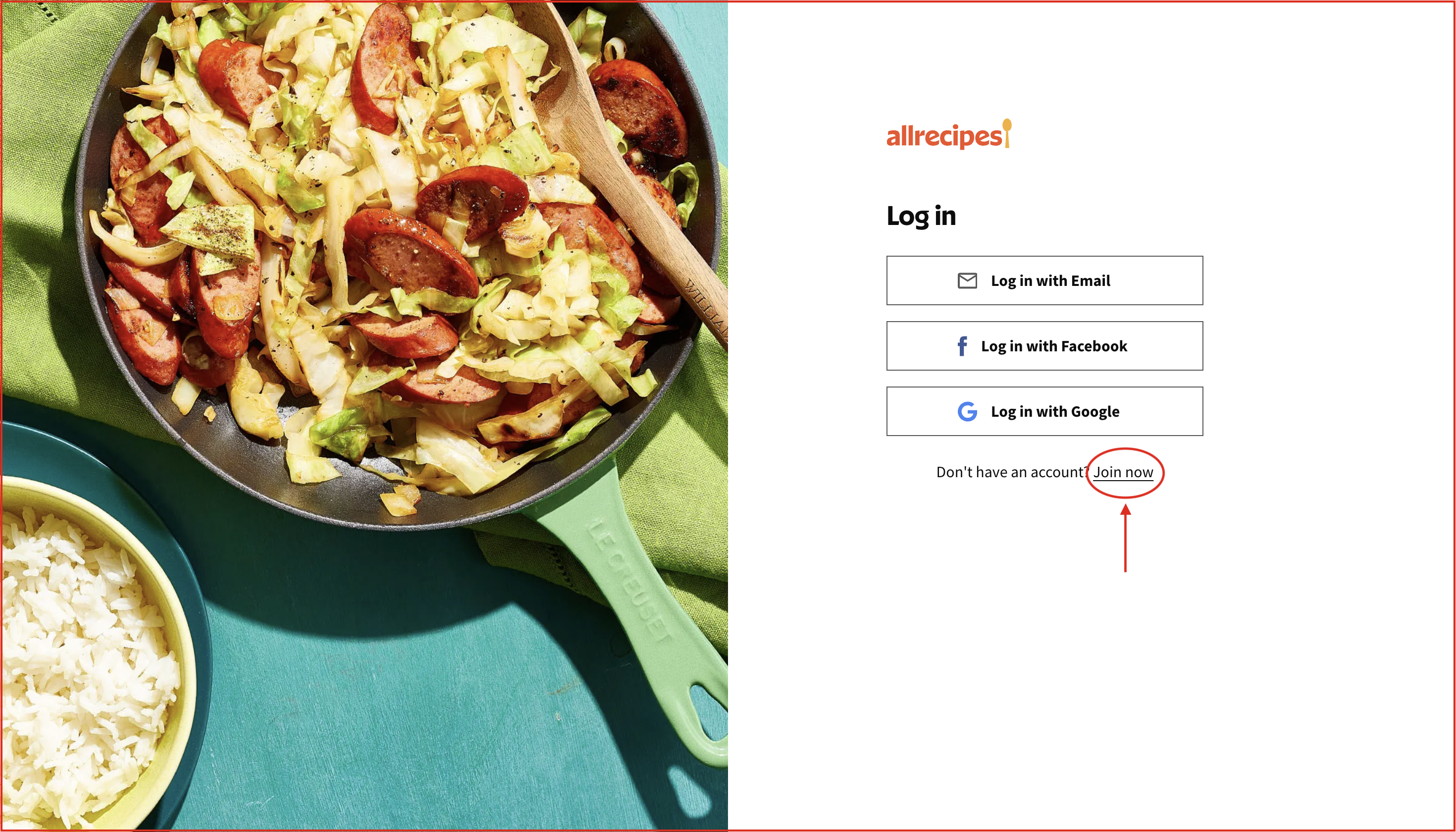 3. Select Sign Up With Email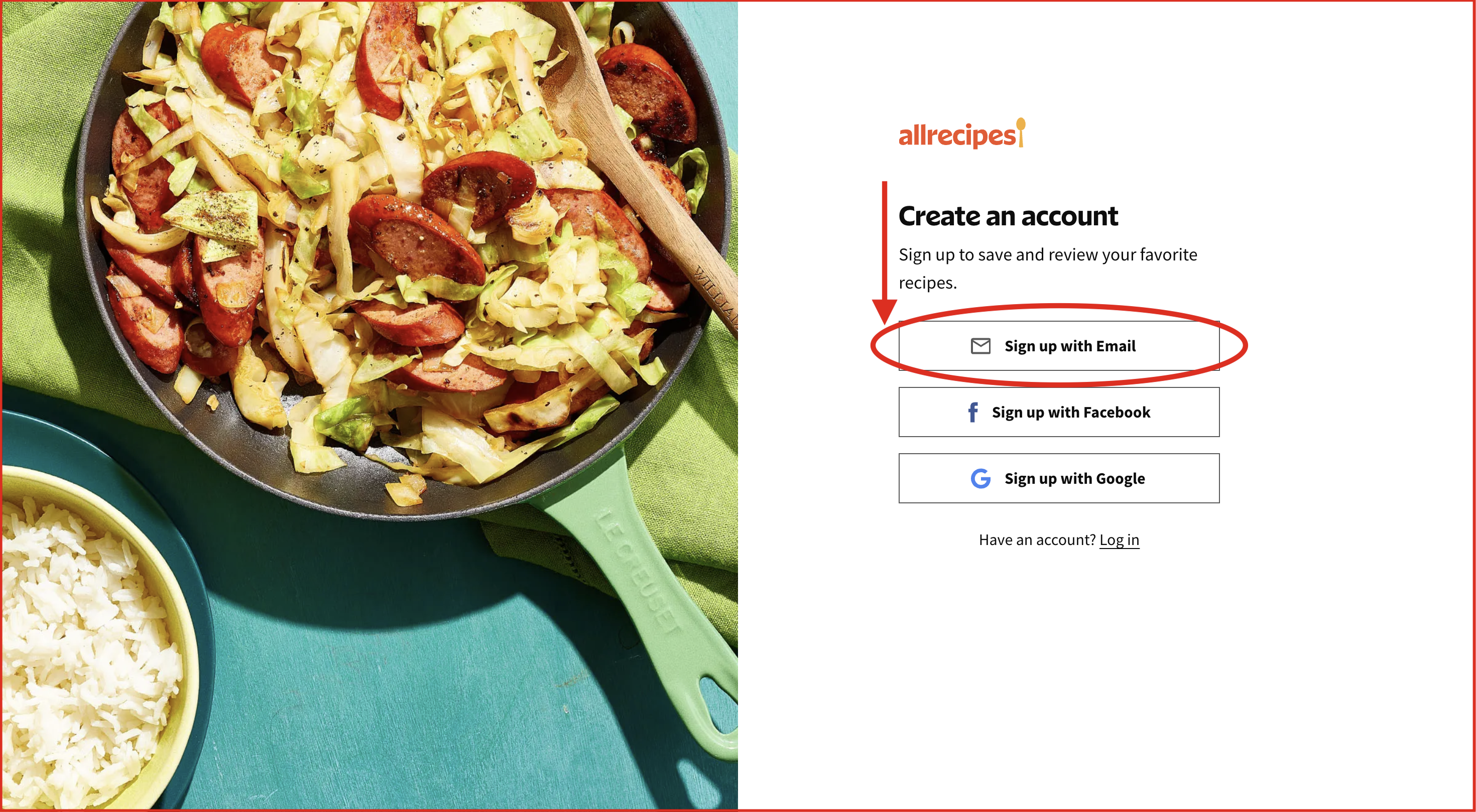 Please use your email address that already exists in the Allrecipes system by setting a new password that meets the listed requirements and complete revalidation by selecting Join Now.